What's Happening
Subscribe to posts
The Annual Corpus Christi procession will take place in the Priory grounds on Sunday, 27th May at 3pm. Parishioners are invited to assemble in the Priory car-park at 2.50pm or better still to walk there from St Aengus's Church leaving here at 2.15pm. A special invitation is being extended to all 1st Communion children to take part.
By registering  for the World Meeting of Families gathering in the RDS on either the Weds, Thurs or Fri (22nd, 23rd , 24th Aug) this year you automatically get a ticket to the Prayer Service with Pope Francis in Croke Pk on Sat 26th Aug plus a ticket for the Mass with Pope Francis in the Phoenix Park on Sunday 26th August.  More tickets for the Mass will become available later in May. More info on the blues leaflets at the back of the Church.
On Good Friday: the Children's Stations will be at at 12 noon. The Ceremony of the Lord's Passion is at 3.00pm. and evening Stations in the Church at 8.00pm.
There is a special Outdoor Stations at 5pm starting up at the top of Glenview Park (at the back of Dr O'Connor's) and returning to the Church via the main road in Glenview, Balrothery and Castle Lawns. We invite parishioners along the way to come out and join in.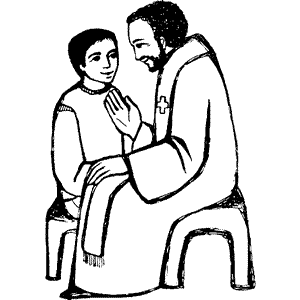 Next Sunday is Palm Sunday and the beginning of Holy Week. It will also be Reconciliation Sunday here in St. Aengus  Church. 
Each Mass will begin with a celebration of the Sacrament of Reconciliation. Visiting priests will be present to help with Confessions.
 OPENING PRAYER
Lord Jesus, send your Spirit to help us to read the Scriptures with the same mind that you read them to the disciples on the way to Emmaus. In the light of the Word, written in the Bible, you helped them to discover the presence of God in the disturbing events of your sentence and death. Thus, the cross that seemed to be the end of all hope became for them the source of life and of resurrection. 
Create in us silence so that we may listen to your voice in Creation and in the Scriptures, in events and in people, above all in the poor and suffering. May your word guide us so that we too, like the two disciples from Emmaus, may experience the force of your resurrection and witness to others that you are alive in our midst as source of fraternity, justice and peace. We ask this of you, Jesus, son of Mary, who revealed to us the Father and sent us your Spirit. Amen.
Some Greeks who had come to worship at the Passover Feast came to Philip, who was from Bethsaida in Galilee, and asked him, "Sir, we would like to see Jesus. "Philip went and told Andrew; then Andrew and Philip went and told Jesus. Jesus answered them, "The hour has come for the Son of Man to be glorified. Amen, amen, I say to you, unless a grain of wheat falls to the ground and dies, it remains just a grain of wheat; but if it dies, it produces much fruit. Whoever loves his life loses it, and whoever hates his life in this world will preserve it for eternal life. Whoever serves me must follow me, and where I am, there also will my servant be. The Father will honor whoever serves me. "I am troubled now. Yet what should I say? 'Father, save me from this hour'? But it was for this purpose that I came to this hour. Father, glorify your name. "Then a voice came from heaven, "I have glorified it and will glorify it again. "The crowd there heard it and said it was thunder; but others said, "An angel has spoken to him."Jesus answered and said, "This voice did not come for my sake but for yours. Now is the time of judgment on this world; now the ruler of this world will be driven out. And when I am lifted up from the earth, I will draw everyone to myself." He said this indicating the kind of death he would die.
3. A MOMENT OF SILENT PRAYER
Next Sat (17th March)  is the feast of our National Apostle St. Patrick. 
 Mass Times are as follows. 
Vigil Mass is on Friday at 7.00pm.
 Mass times on the feast day are at 9.00am,10.30am & 12noon. 
There is no 7pm Mass on next Saturday evening.
All those preparing for 1st Holy Communion this year will celebrate their 1st Confession on Thursday next 15th March at 7.30pm. Please keep them in your prayers.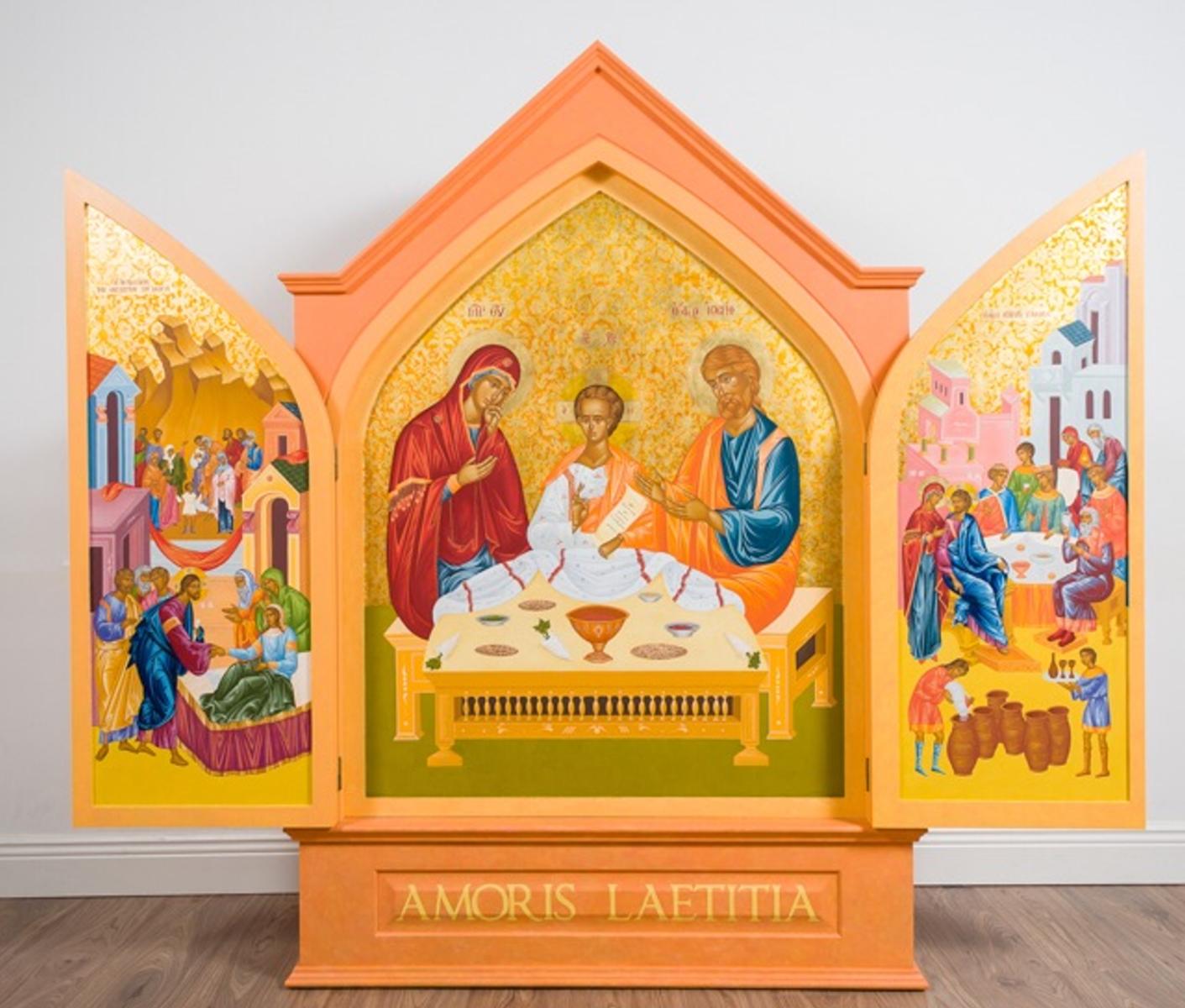 Families come in all shapes 
and sizes!
Each is special 
and to be cherished!
Let's talk family and be family!
In preparation for the World Meeting of Families in Dublin next August there will be 3 Conversations held during Lent about Family Life today.
These 3 Thursday night Conversations will be held on 22nd Feb, 1st March & 8th March in the Calaroga Room. You are invited to attend – as Pope Francis reminds us "Families come in all shapes & sizes! Each is special and to be cherished! Let's talk family and be family!"