What's Happening
Subscribe to posts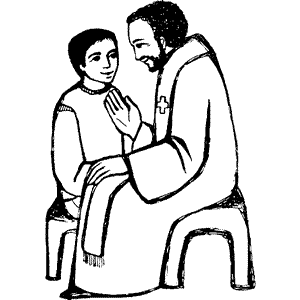 Next Sunday is Palm Sunday and the beginning of Holy Week. It will also be Reconciliation Sunday here in St. Aengus  Church. 
Each Mass will begin with a celebration of the Sacrament of Reconciliation. Visiting priests will be present to help with Confessions.
 OPENING PRAYER
Lord Jesus, send your Spirit to help us to read the Scriptures with the same mind that you read them to the disciples on the way to Emmaus. In the light of the Word, written in the Bible, you helped them to discover the presence of God in the disturbing events of your sentence and death. Thus, the cross that seemed to be the end of all hope became for them the source of life and of resurrection. 
Create in us silence so that we may listen to your voice in Creation and in the Scriptures, in events and in people, above all in the poor and suffering. May your word guide us so that we too, like the two disciples from Emmaus, may experience the force of your resurrection and witness to others that you are alive in our midst as source of fraternity, justice and peace. We ask this of you, Jesus, son of Mary, who revealed to us the Father and sent us your Spirit. Amen.
Some Greeks who had come to worship at the Passover Feast came to Philip, who was from Bethsaida in Galilee, and asked him, "Sir, we would like to see Jesus. "Philip went and told Andrew; then Andrew and Philip went and told Jesus. Jesus answered them, "The hour has come for the Son of Man to be glorified. Amen, amen, I say to you, unless a grain of wheat falls to the ground and dies, it remains just a grain of wheat; but if it dies, it produces much fruit. Whoever loves his life loses it, and whoever hates his life in this world will preserve it for eternal life. Whoever serves me must follow me, and where I am, there also will my servant be. The Father will honor whoever serves me. "I am troubled now. Yet what should I say? 'Father, save me from this hour'? But it was for this purpose that I came to this hour. Father, glorify your name. "Then a voice came from heaven, "I have glorified it and will glorify it again. "The crowd there heard it and said it was thunder; but others said, "An angel has spoken to him."Jesus answered and said, "This voice did not come for my sake but for yours. Now is the time of judgment on this world; now the ruler of this world will be driven out. And when I am lifted up from the earth, I will draw everyone to myself." He said this indicating the kind of death he would die.
3. A MOMENT OF SILENT PRAYER
Next Sat (17th March)  is the feast of our National Apostle St. Patrick. 
 Mass Times are as follows. 
Vigil Mass is on Friday at 7.00pm.
 Mass times on the feast day are at 9.00am,10.30am & 12noon. 
There is no 7pm Mass on next Saturday evening.
All those preparing for 1st Holy Communion this year will celebrate their 1st Confession on Thursday next 15th March at 7.30pm. Please keep them in your prayers.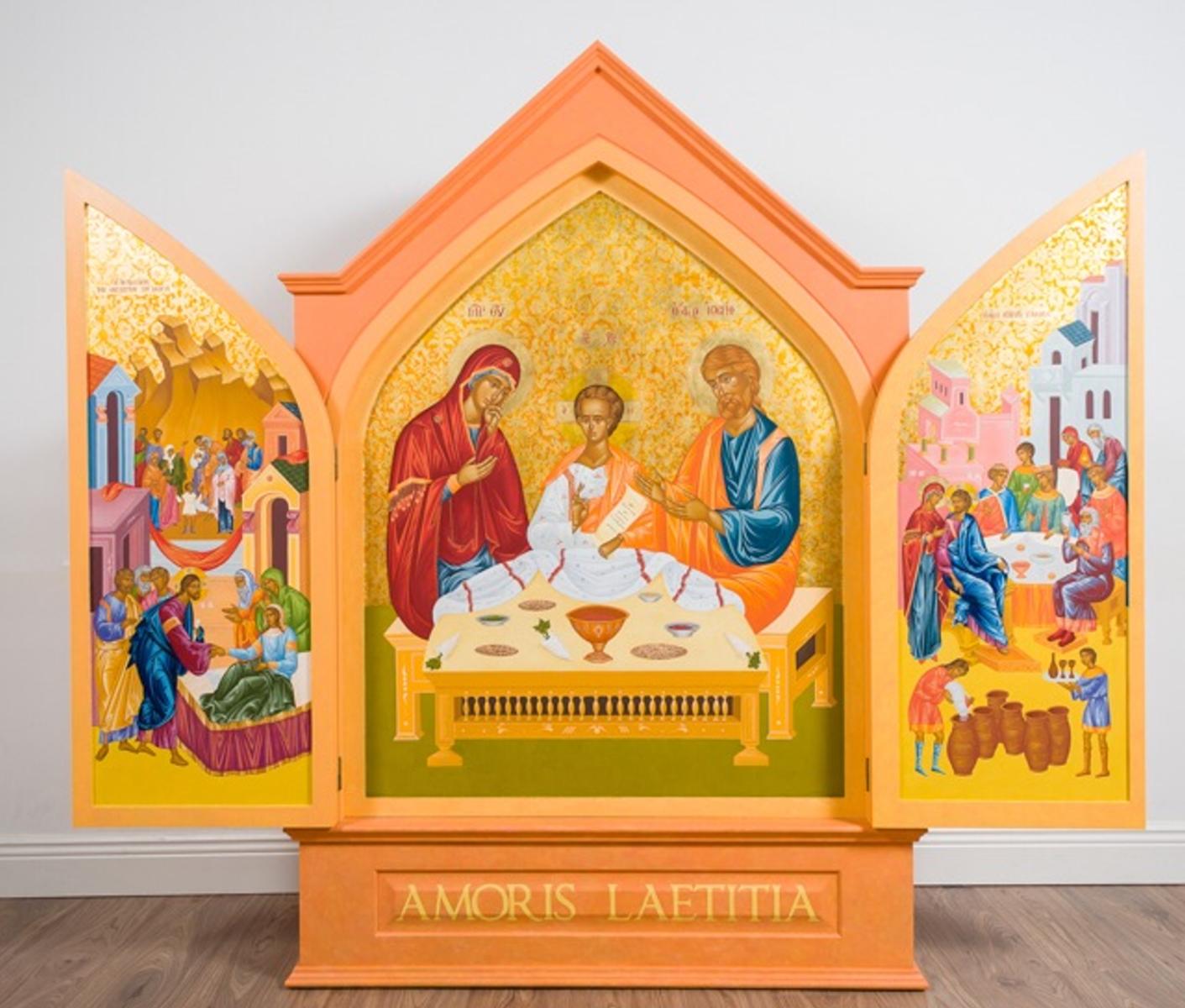 Families come in all shapes 
and sizes!
Each is special 
and to be cherished!
Let's talk family and be family!
In preparation for the World Meeting of Families in Dublin next August there will be 3 Conversations held during Lent about Family Life today.
These 3 Thursday night Conversations will be held on 22nd Feb, 1st March & 8th March in the Calaroga Room. You are invited to attend – as Pope Francis reminds us "Families come in all shapes & sizes! Each is special and to be cherished! Let's talk family and be family!"
Weds, the 14th Feb is Ash Wednesday and is the First day of Lent.  It is a day of Fast & Abstinence. Blessed Ashes will be distributed during each Mass. Mass times on Ash Weds are at 8.20am; 10am & 7pm with a school's service at 11.30.
The Blessing of the Throats is a sacramental of the Roman Catholic Church, celebrated on February 3, the feast day of Saint Blaise of Sebaste.
Blessing of the Throats at 11am Mass Saturday 3rd Feb. in St. Aengus Church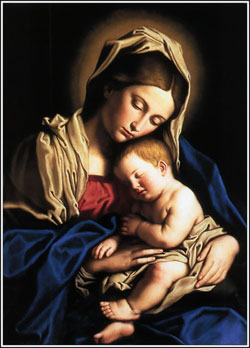 Luke 2,16-21 
In the countryside close by there were shepherds out in the fields keeping guard over their sheep during the
watches of the night. An angel of the Lord stood over them and the glory of the Lord shone round them. They were terrified, but the angel said, 'Do not be afraid. Look, I bring you news of great joy, a joy to be shared by the whole people. Today in the town of David a Saviour has been born to you; he is Christ the Lord. And here is a sign for you: you will find a baby wrapped in swaddling clothes and lying in a manger.' And all at once with the angel there was a great throng of the hosts of heaven, praising God with the words: Glory to God in the highest heaven, and on earth peace for those he favours. Now it happened that when the angels had gone from them into heaven, the shepherds said to one another, 'Let us go to Bethlehem and see this event which the Lord has made known to us.' So they hurried away and found Mary and Joseph, and the baby lying in the manger. When they saw the child they repeated what they had been told about him, and everyone who heard it was astonished at what the shepherds said to them. As for Mary, she treasured all these things and pondered them in her heart. And the shepherds went back glorifying and praising God for all they had heard and seen, just as they had been told. When the eighth day came and the child was to be circumcised, they gave him the name Jesus, the name the angel had given him before his conception.
3. A moment of prayerful silence